It's a very easy way to go to the following location to get a coupon that enables us to buy a $ 10 VPS..
Steps:
.Go to this site : 
CodeAnyWhere
.Then fill in the registration data, and then press Register..Then immediately without activating your account via e-mail, click on the option indicated in red as in the picture..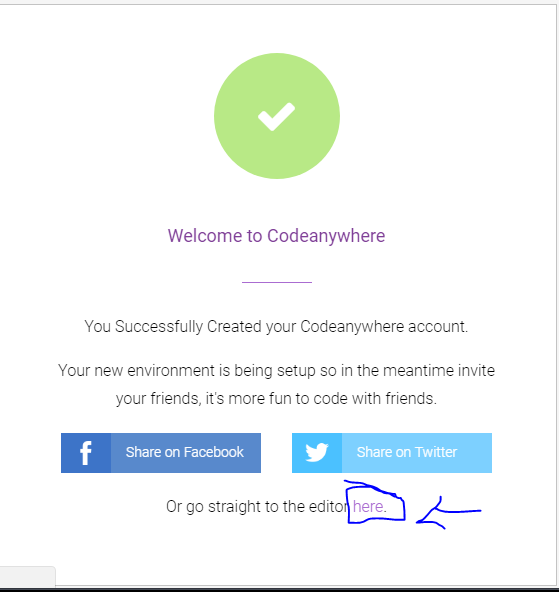 .Now click on DigitalOcean and Get Coupon..The coupon will then be given as a code to be copied and saved...
In the next step you must register at the following site:
DigitalOcean
Registration process is very easy and similar to the method of registration site, but here you will need to activate your account via e-mail..
Now the site will ask you to activate your account by choosing the payment methods because the site is available only for buying and selling services, but for us we will not buy anything and only through the coupon we obtained from the previous sites we will buy for free..
Bank card without deducting any balance from your bank account..
A Paypal account with a $ 5 balance will be truncated and returned at the beginning of next month even if the PayPal account is not executed.
For me, I chose PayPal as the best way and the same for you if you do not have a bank card.
Then proceed to the next page via the following path:
Setting = Billing = Promo Code
.Then enter the coupon we got from the previous site and then you will be alerted that the coupon was obtained with a $ 10
   Thus, you can purchase VPS through the same site, which is in the main menu in different prices according to the time of choice, and you can return the ball to buy VPS in the same way...
Free coupon  10 $ Digitalocean

 : 
CodeAnywhere10
.