Introduction :
Many people complain of the problem of locking password-compressed files, including Zip and Rar and others, i  found a way less questionable that it is much more unique to extract files from compressed files protected easily and without programs,
. First and foremost I want to preach that this method does not require you to download any program or any file, only to go to the file-protected password protected, then click on it and click the right mouse button after you choose to extract the files ... extracting files.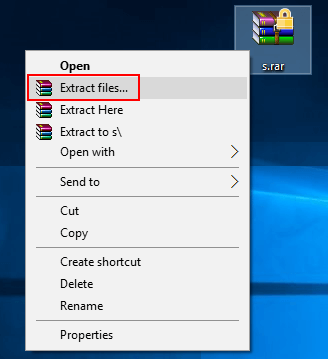 .After that, you select the place where you want to extract the files. It is recommended that the files be extracted on the same path as the compressed file, then you mark these options as if you require the program to show you the contents of the compressed file and then press OK or OK.
After that, a window will pop up with you asking you to put your password, and here is my password. I tell you to put any password and then press OK .